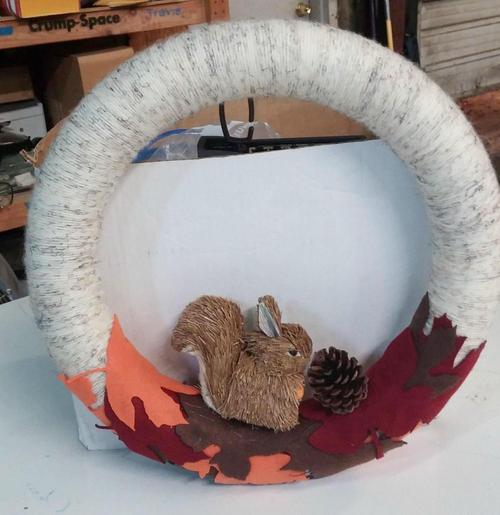 As some of you may have noticed, there is a giant new laser cutter at the shop! Since my interests are less acrylic and wood and more fabric and yarn, I decided to ask Tyler to laser cut some leaves out of felt for use in a fun fall wreath.  Here is how I did it:
Step 1: Gather Your Supplies
Step 2: Laser Cut the Felt
Step 3: Prepare the Squirrel
Step 4: Harvest the Pinecones
Step 5: Glue!
Step 6: Enjoy Your Wreath!