User:Kix
From Makers Local 256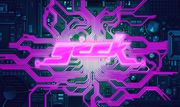 About Me
I am currently attending UAH for a degree in Computer Engineering. My interests include soldering, programming, and video editing. My programming skills include C++ and Qt. I worked at Sci-Quest from May 2011-May 2012. During that time, I was a coach for FIRST LEGO League.
Projects
Here are some of the projects I have worked on:
...more projects to come!
Badges