I decided to make a flag for the shop.
I started with 2 yards of a 100% cotton piece of fabric. I sewed the sides of the fabric to the size I wanted the flag to be. I also included a part on the left side of the flag for a pole.
I purchased "Jolee's Easy Image" iron-on transfer sheets.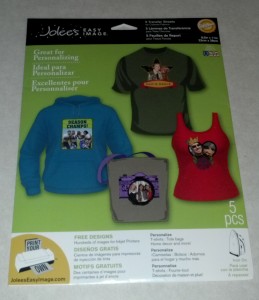 I printed my design on the transfer sheets. I then laid the transfer sheets out on the fabric and figured out how I wanted the words positioned. Once I had the final layout, I began ironing the words on.
Here is a picture of the flag hanging up at the shop: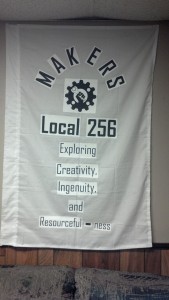 I really enjoyed making this flag. Let me know what you think, unless it's about the hyphen!