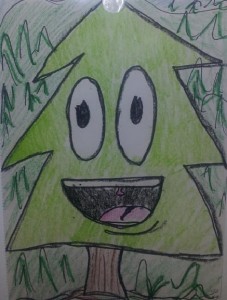 Happy seasons makers!
Birds are collecting all the pollen and bees are singing songs, spring has sprung!
We would like to announce that now is a great time to sign up for the makers local garden club. (sheet is on the front white board at the shop)
In the past the club has been organized by Ethan and Alli. This season the garden club would like to expand on the project  as well as rejuvenate our small plot of land outside in the over grown garden area. Some of the supplies we currently have are rakes, shovels, and trowels. A few 50 gallon barrels, as well as assorted 5 gallon buckets. We have access to a 7'x7′ garden plot, as well as space in the server rack indoor garden. We do have limited space but there is room for some expansion.
Some projects currently underway and talked about are, algae growing, sustainable garden technology, potato farm, aquaponics, hydroponics, animal and insect raising, vermiculture, and much more!
Garden club signups have been up for a little while now, and earth day at the shop was an unofficial first meeting of the makers local garden club. Progress was made in clearing out dead and dry plants from the garden on Tuesday, as well as discussion of the next best time to work on the garden.
Saturday April 26th Is the next planned time to get together at the shop to actively work on the garden as a group. Discussion will continue on the mailing list.
Garden Club – Makers Local 256