As part of my continuing pugmill project, I decided to build a bigger smithing forge!
I started with a 50 gallon water heater tank that I shucked (Thanks Greg!)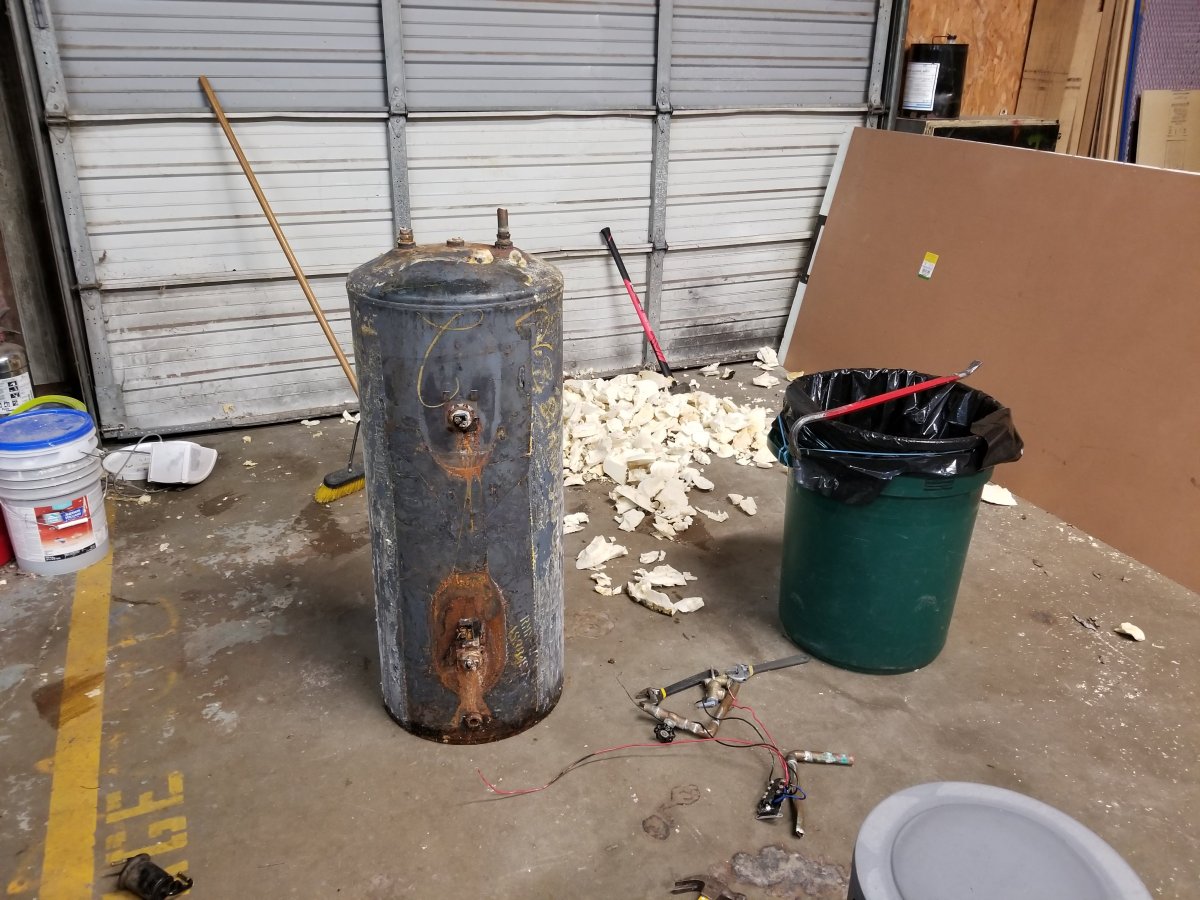 I measured the tank based on the height of the rock-wool insulation, and then cut it down with a diamond saw blade.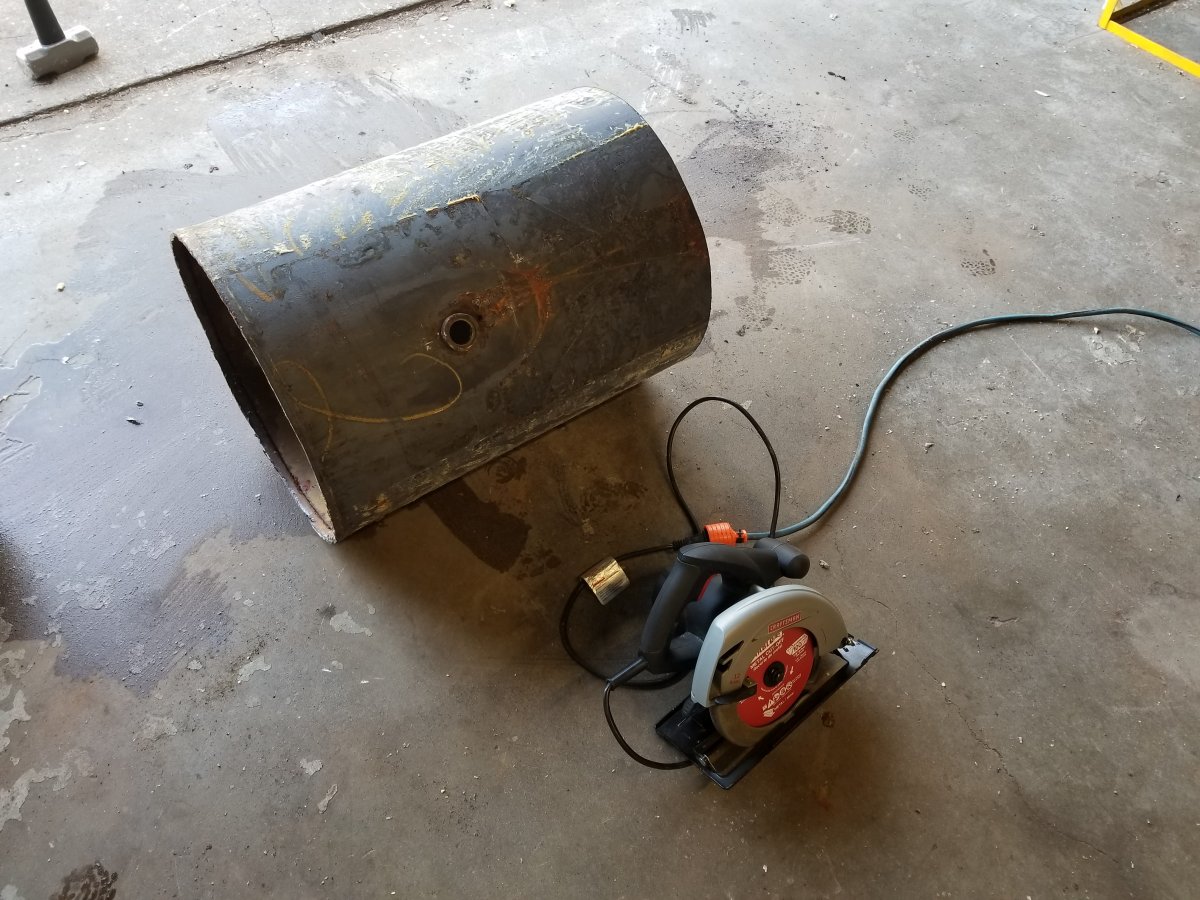 I then welded up a frame and legs from angle iron, it took 1 1/2 x 20′ bars. They run about $15 apiece from a local metal shop. I got lots of help with the brainstorming and design from Paul!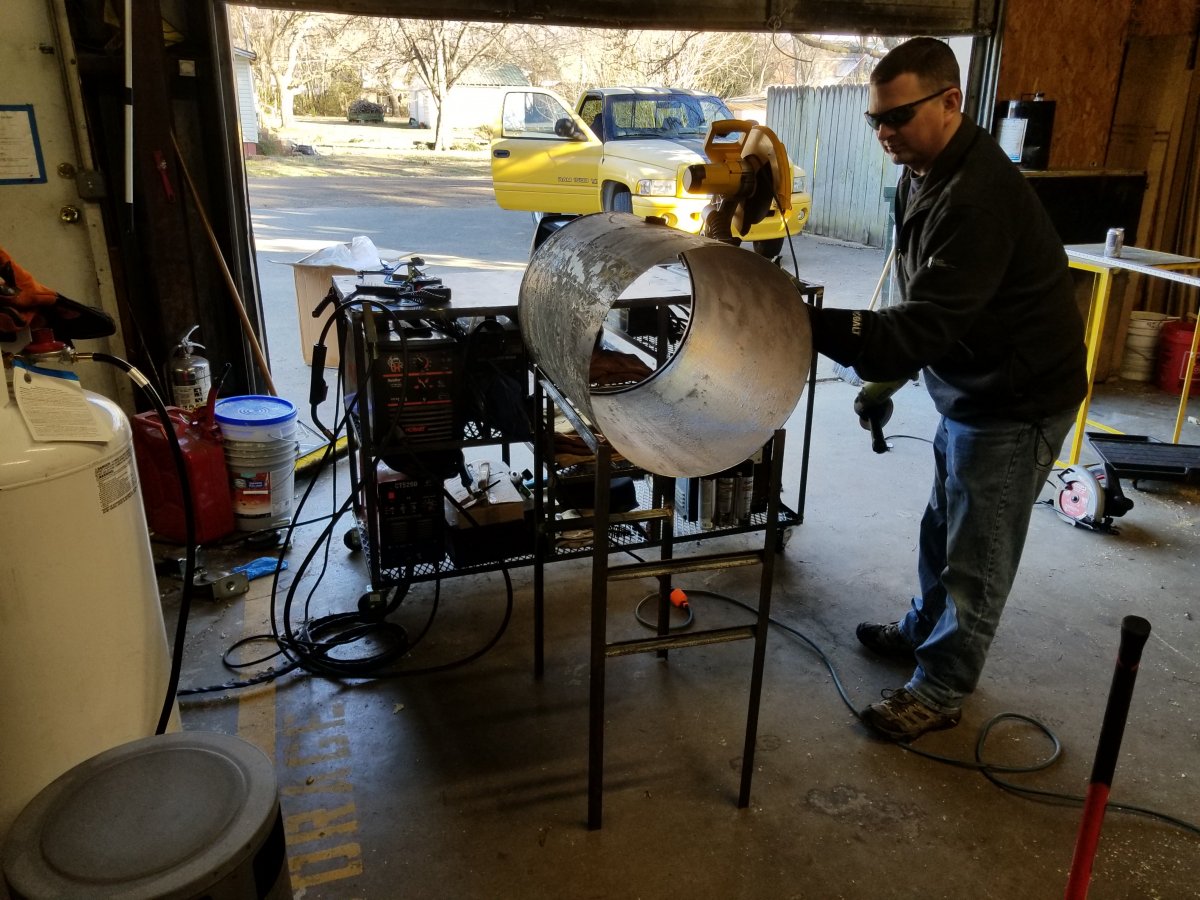 I used the plasma cutter to cut out circles for the door and rear part of the forge, and also a fire hole for the propane burner, then we welded up the hinges and inserted the rock-wool.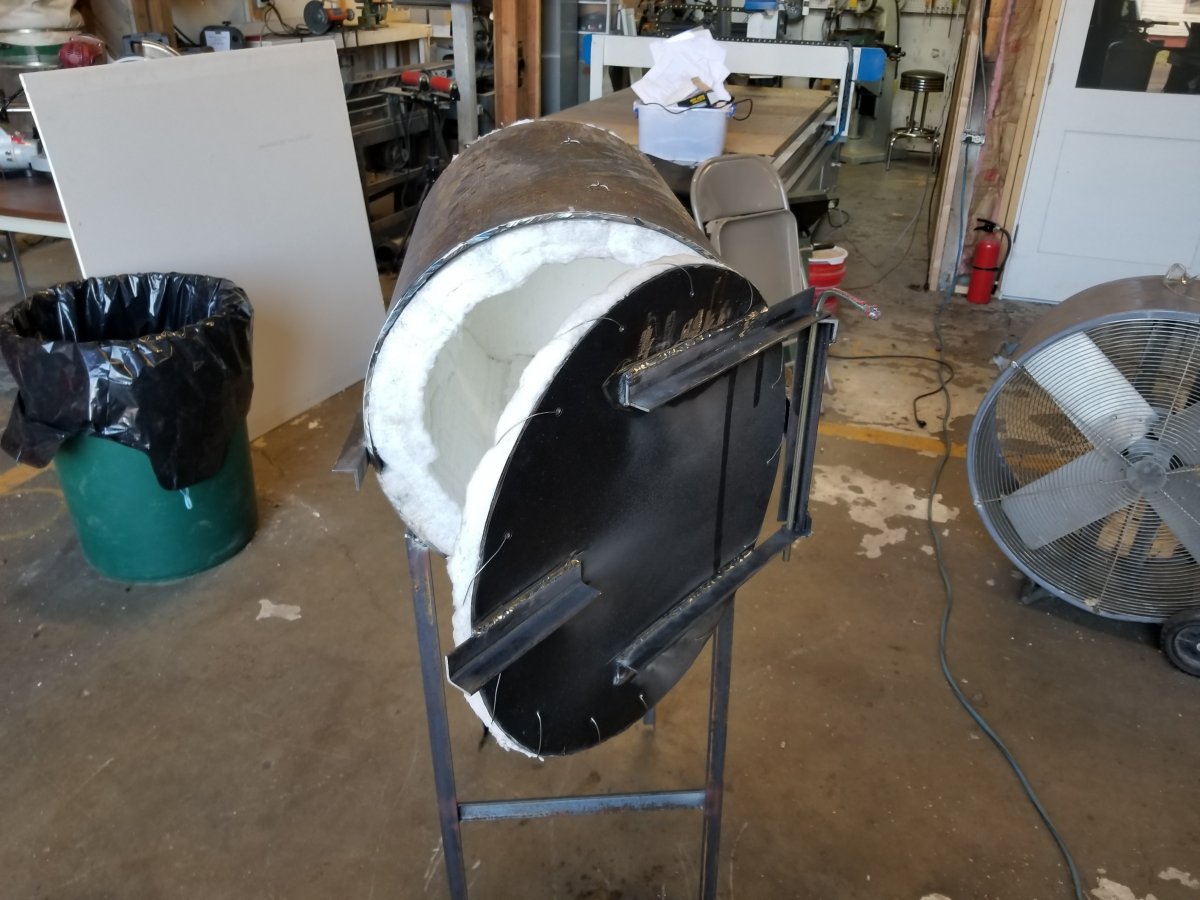 The rock-wool was secured to the door and tank with nichrome wire (another donation from Greg)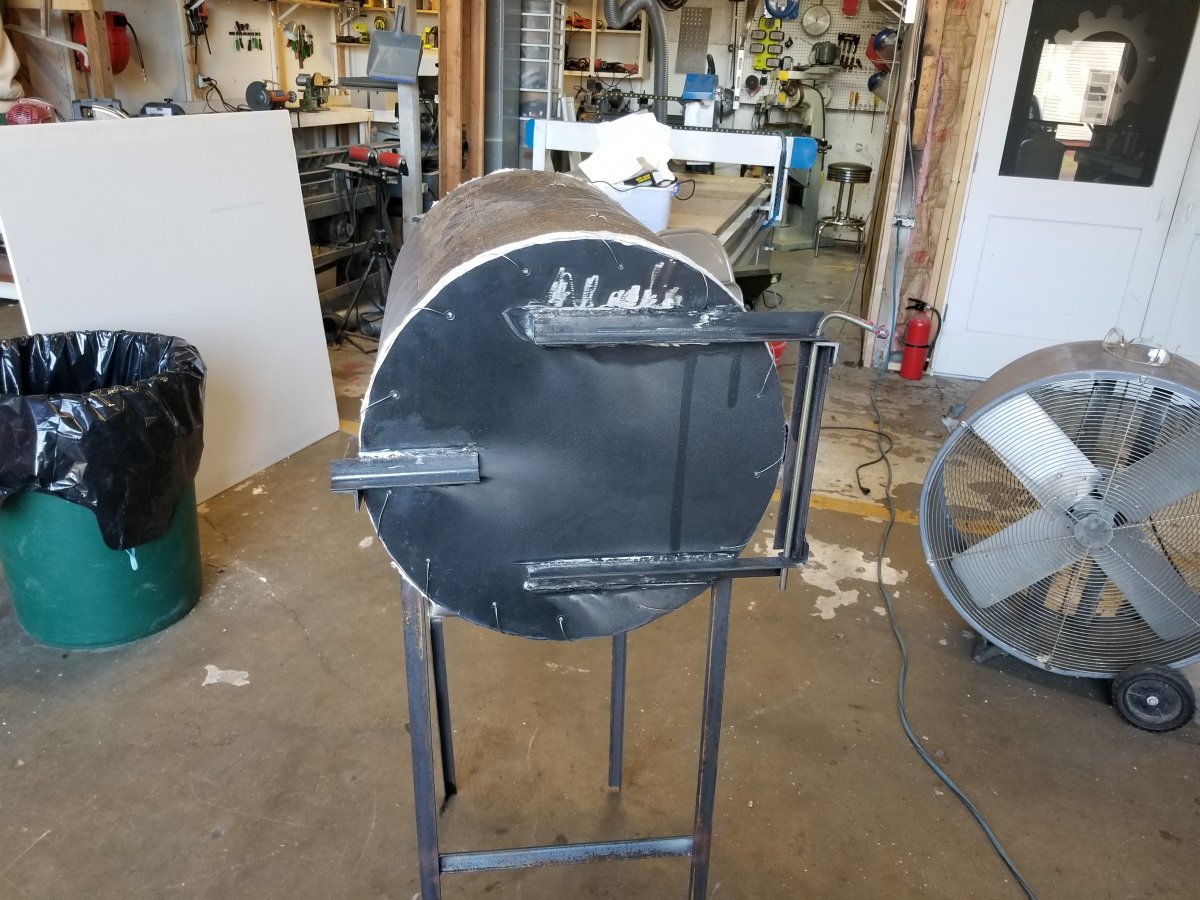 I then welded a frame for supporting the propane burner on the side of the forge.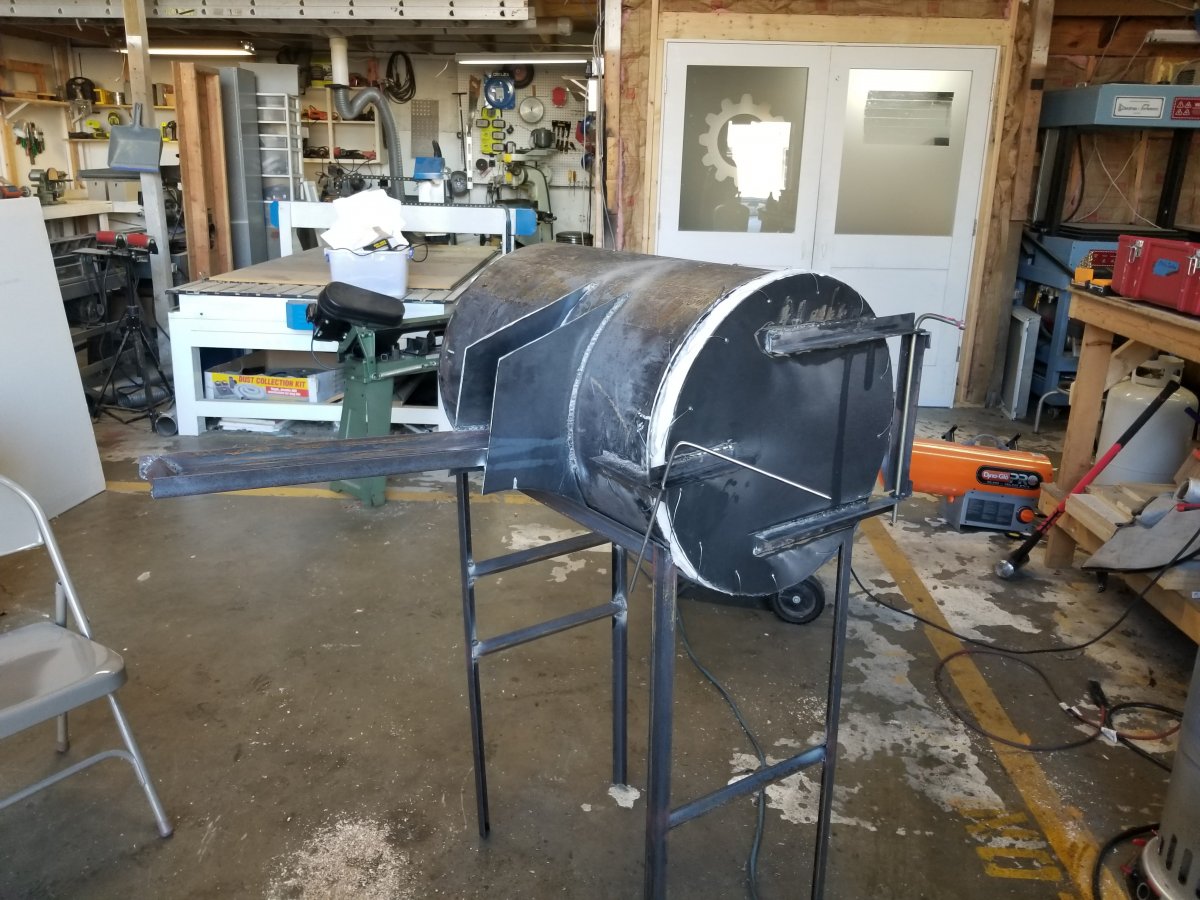 Then it was time to test it!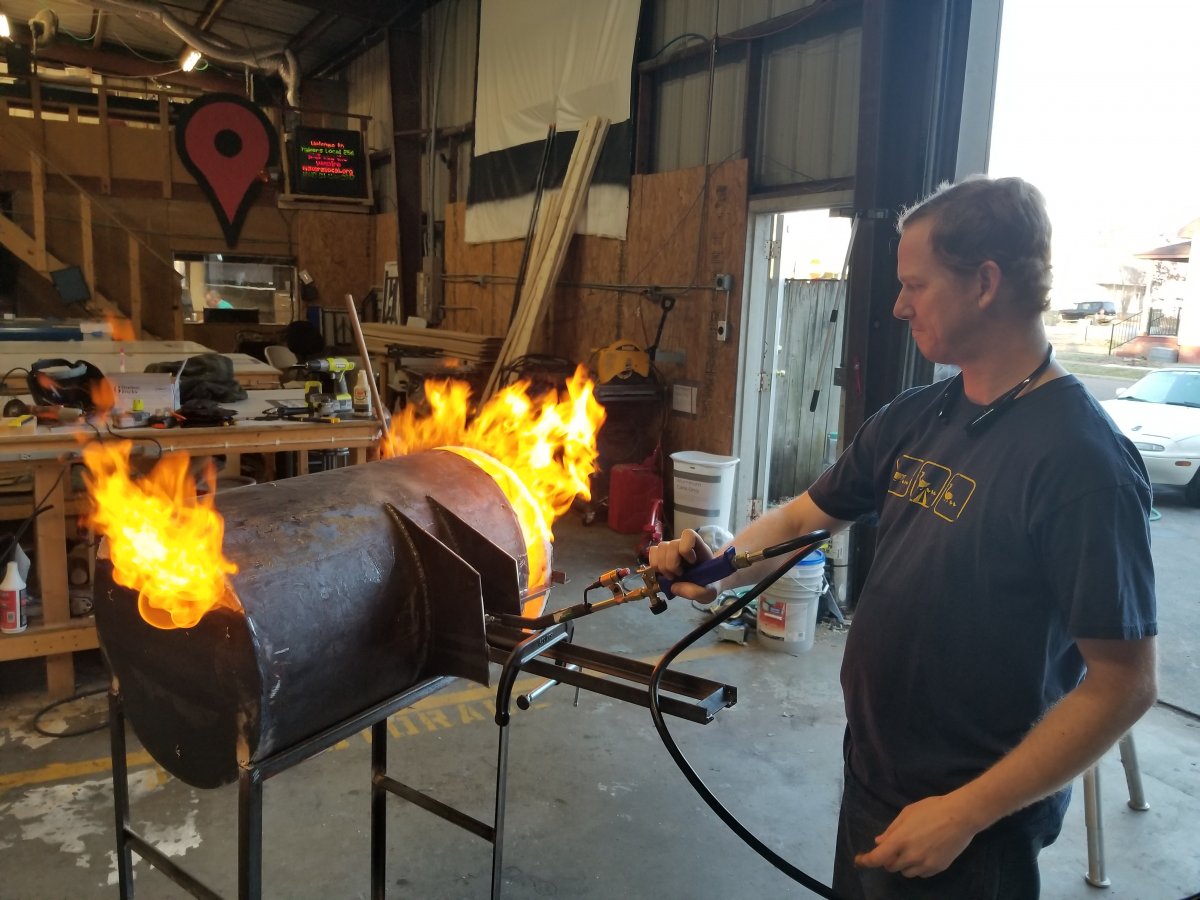 All in all this was a successful project.