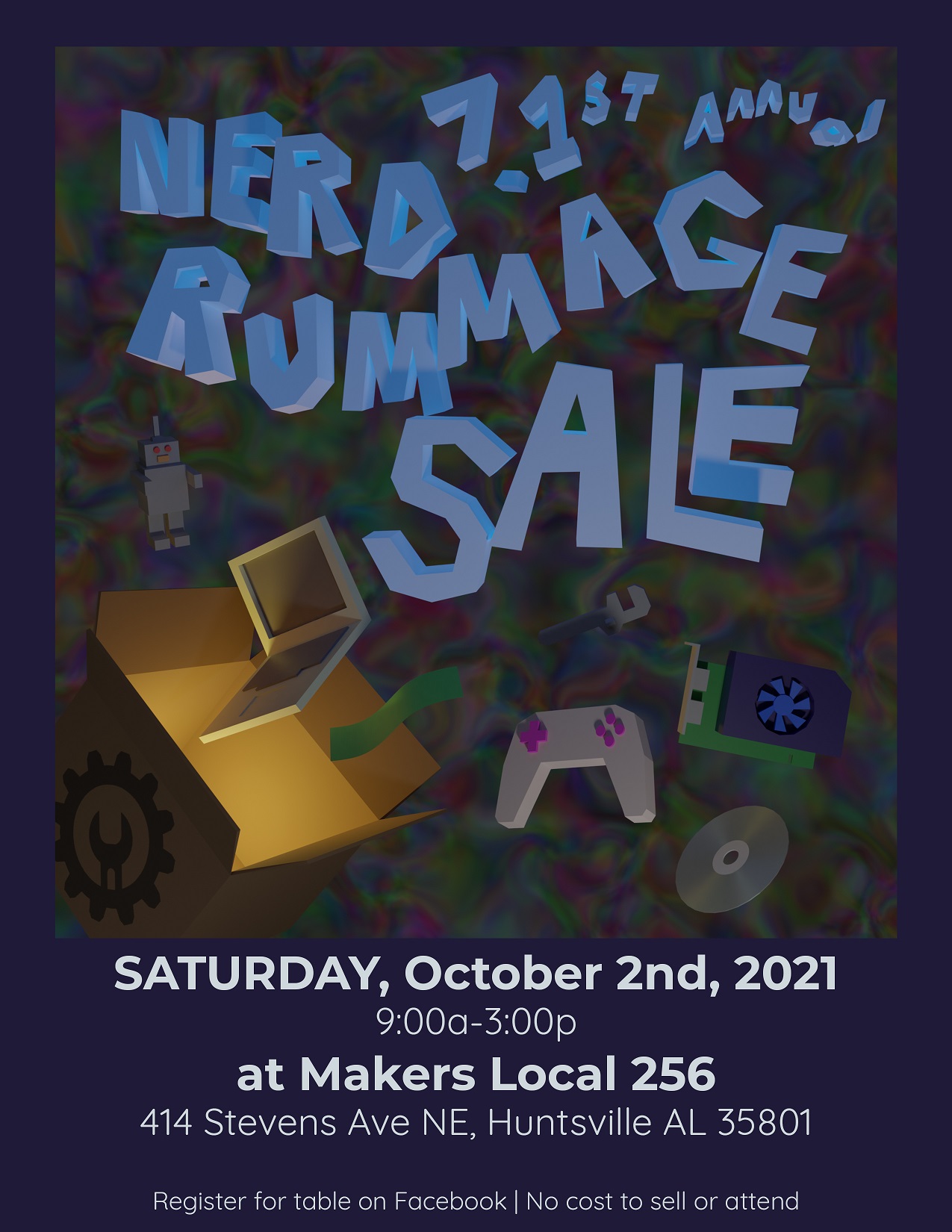 Who: You!
What: Nerd Rummage Sale v7.1
When: Oct 2nd, 2021
Where: 414 Stevens Ave
Event Link
Table Sign Up Link
Over the past year what have you squirrelled away? Nerdy toilet paper? Boba Fett action figures? Well you don't need those things, but someone else does!
Come down to this year's Nerd Rummage Sale and see what wonders there are to behold.
To apply for a booth at the nerd rummage sale, please click this link to the application form: https://forms.gle/z6Ax4e4CzYLDuRnH8