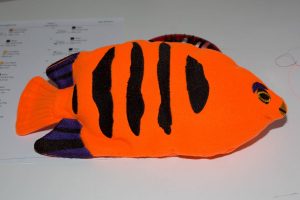 2017-09-15
Upcoming Events
BrewNewable Fest – 9/16 @ 7 pm-10pm

This celebration of solar and sustainable energy features electric cars, live demonstrations of geothermal and solar energy, and solar wearables from ML256! Tickets will be available for entry to win solar updates for your home! Check out the event page for more information.
Monthly Meeting – 10/19 @ 7:30pm
Next month's meeting will be on October 19 at 7:30pm. Typical runtime is around 30 minutes. Hope to see you there!
Retro Gaming and Computing Night – 10/21 @ 4pm

It's time again! RGCN is coming on October 21! All game systems born prior to 2000 are welcome to set up, or just stop by and play. Tournament announcements, this year's t-shirt, and more super cool announcements will be coming, so keep an eye on your email and the ML256 Facebook page!
Display Table At GigaParts
Tyler Crumpton has been building display tables for a showcase at GigaParts in North Huntsville. This display will feature a handful of projects from ML256 members, including Tyler, as well as information about the shop. Stop by and check it out!