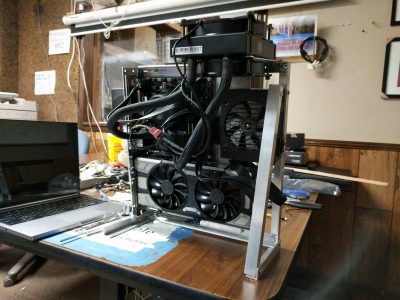 2017-08-06
Upcoming Events
Bikes and Brews: August 10, 7 pm
Come by the shop to learn some basic bicycle maintenance! This free event will get you set up for Saturday's Bikes and Brews ride.
Monthly Member Meeting: August 17, 7:30 pm
This month's member meeting will occur at 7:30pm sharp! The meetings are a great way to keep up with shop business, discuss upcoming events, and have your voice heard. Typical run time is 30-45min.
Melt Day 3: August 19, 11 am
Come and melt aluminium and pour it into shapes! We'll have foam for carving and greensand for casting, so you just need an idea for something to carve. Theres plenty of cans to melt down, so don't let that stop you. Also if you can't make it in the morning (Hamfest shout out) we'll be going into the evening too.