Dymo LabelWriter 450
From Makers Local 256
Dymo LabelWriter 450
Owner/Loaner
strages
Serial #
1124021750110
Model #
1750110
Arrival Date
2011/11/15
Usability
Brand new!
Esitmated Value
99
Contact
strages
Location
On Top of Kiosk
Overview
You're here because you found the thermal printer, congratulations. This printer was purchased for the express purpose of printing QR code labels not unlike the one you found attached to the printer.
Getting started
Find an object

This could be a new item in the shop or something you found in the inventory without a QR code.

Use the Inventory Form to begin the task of cataloging the item.

You'll be presented with text box asking you for the name of the item. This is essentially the title of the new page you'll be creating for the item so try to be specific.
This will then take you to a form asking you for owner, serial #, model #, arrival date, usability (working, needs fixing, good for parts, etc ...please be descriptive), value (dollar value - the $ sign), contact (often same as owner), and location (shop office, B23, etc ...where it is to reside). Not all fields are required and it'll tell you when one is. The free text is for your standard wiki syntax stuff like sections, links, pics, etc.

When you're done with the form, a QR code will be generated upon page creation for that page.

Save this image off and print using the instructions best suited for you below.

Tape or peel and stick the QR code to the object and put it away.
If for some reason the Inventory Form isn't working, you can create an inventory page manually: Dymo_LabelWriter_450/HandJam
Drivers
Linux
I believe this autodetects and should just work, though I've not tested it on a laptop that hasn't had a Dymo LabelWriter hooked up to it before. If you test this, please edit this page to reflect your findings. strages 21:23, 15 November 2011 (CST)
In Ubuntu you may have to pick the driver from the list. Choose Dymo as the brand and there should only be one option for the driver at that point. Choose that one and go!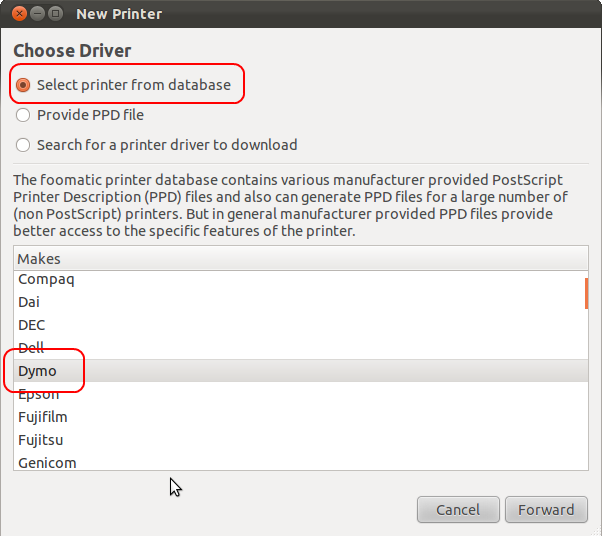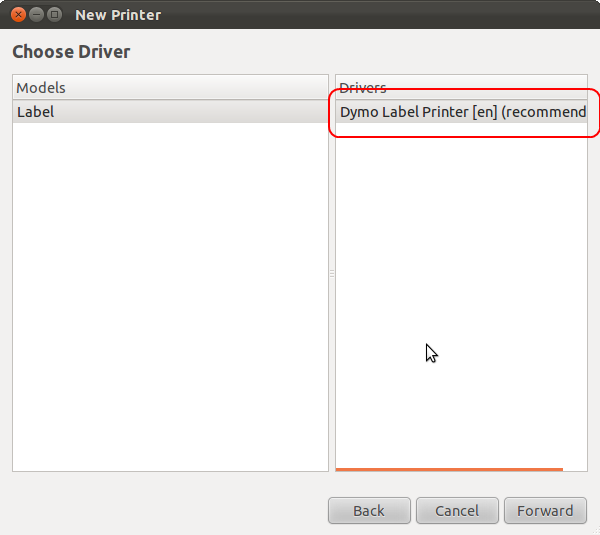 Image Viewer
Open the qr code png.
Go to 'File -> Page Setup'
Choose 'LabelWriter-450' and '30364 Name Badge Label'
Click OK
'Ctrl+P' to print then go to 'Image Settings tab' and 'scale down to 92%'.

There's a punch out hole on the right side for putting a badge holder through.

Click 'Print'.
Windows
I'm sorry. Please find someone with a big boy OS. :p
---