Network
From Makers Local 256
Creator:
Brimstone
Status:
Almost Workable
Born On:
the dawn of time
Last Updated:
01:40, 16 July 2018 (CDT)
The Makers Local 256 network includes Internet gateway services, switching and routing infrastructure, virtual machine hosts, and servers (both virtual and physical). The servers provide both the internal and external-facing services that the shop provides to members and the general public.
Delegates and Contact Information
Here are our current administrators.
To contact the netadmins, email root@makerslocal.org. This is simply the same thing as addressing all of the netadmins individually. There are no publicly accessible archives.
Information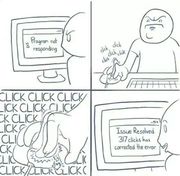 Services
| Service | Description |
| --- | --- |
| dev | Server for software development use |
| Mailing Lists | Email discussion lists, including the official means of communication between Makers |
| URL Shortener | Provides short URLs to the pages on the wiki and the weblog |
| LAN | Provides Internet and ML256 server access from within the shop |
| Maker Baker | Allows Makers to manage their own accounts |
| VPN | Permits access to shop resources from off-site |
| SpaceAPI | Provides programmatic access to information about our physical space via JSON API |
External Services (Facebook, Slack, etc)
Networks
Projects
Procedures
Miscellaneous helpful commands
Maintain a listserv that is usable and reliable on the modern Internet
Create, modify, or delete Makers' LDAP records
Create a Makers Local LDAP server
Convert a normal logical volume to a DRBD
Set up backups on a box via borg
Use the PDU to power stuff in the rack on and off remotely
Relevant documentation
Short video outlining my philosophy on being a Makers Local netadmin
Manual for our version of drbd
Road Map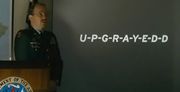 Fix mailing list scripts
Make Friends at Makers?
Reduce traffic to root
App for easily joining and leaving mailing lists
Turn publicity alias into a list?
Recombine makers and m-a?
Troubleshoot vm4 NIC instability, probably by replacing the NIC.
Create mailing list availability matrix and update auto-subscribe scripts.
Make VMs automatically start when the VM hosts start!!! wtf
Try ZoneMinder. Maybe replace webcam host.
Establish Zabbix (or Nagios?) at shop for monitoring.
drbd enhancements
Add more cameras? (Depends on backup vm space situation.)
Make the camera page not suck.
Better directory page
Let Makers send mail as their @makerslocal.org addresses
Set up ldapscripts so that it's easy to add/remove users from ldap groups.
remove extraneous ldap users. (ldapsearch -xH ldap://newldap -b ou=People,dc=makerslocal,dc=org '(!(objectClass=Maker))')
Make ldap script deprovision from donation system as well.
Allow admins to reset users' passwords in Maker Baker.
Allow any admin to provision or deprovision users.
Update router firmware.
Verify backup solution.
Add monitoring solution
Fix the server VPN so that the same server will always get the same address.
Expand Maker Baker to replace the ldapadmin script for adding NFC and USB tags.

The basis is already started: [3]

Expand Maker Baker to replace the bash script for provisioning new Makers.
Fix minor LDAP potential security issue before we rely on attributes that the user can edit themselves.
Make wireless use ldap for login (802.1x and RADIUS).
make dev and other VMs/boxes use LDAP login (PAM)
convert VPN to use LDAP login (depends on PAM LDAP login, probably)
Create an easy to use Web interface for the URL shortener.
Establish Xen management system

One of [4] most likely; Ctrl+F xen

Establish general host management system

For VMs and physical boxes alike, but mostly the VMs; probably Ajenti if it's a good fit

Add alternative VPN access methods, such as https://pritunl.com/ (?).
IPv6.
News
Newest on top.