Network
From Makers Local 256
Creator:
Brimstone
Status:
Almost Workable
Born On:
the dawn of time
Last Updated:
17:13, 30 May 2017 (CDT)
The Makers Local 256 network includes Internet gateway services, switching and routing infrastructure, virtual machine hosts, and servers (both virtual and physical). The servers provide both the internal and external-facing services that the shop provides to members and the general public.
Delegates and Contact Information
Here are our current administrators.
To contact the netadmins, use email. You have two options:
Information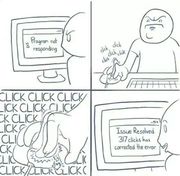 Services
| Service | Description |
| --- | --- |
| dev | Server for software development use |
| Mailing Lists | Email discussion lists, including the official means of communication between Makers |
| URL Shortener | Provides short URLs to the pages on the wiki and the weblog |
| LAN | Provides Internet and ML256 server access from within the shop |
| Maker Baker | Allows Makers to manage their own accounts |
| VPN | Permits access to shop resources from off-site |
| SpaceAPI | Provides programmatic access to information about our physical space via JSON API |
External Services (Facebook, Slack, etc)
Networks
Projects
Procedures
Miscellaneous helpful commands
Maintain a listserv that is usable and reliable on the modern Internet
Create, modify, or delete Makers' LDAP records
Create a Makers Local LDAP server
Convert a normal logical volume to a DRBD
Set up backups on a box via borg
Relevant documentation
Short video outlining my philosophy on being a Makers Local netadmin
Manual for our version of drbd
Road Map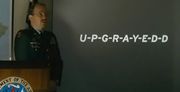 News
Newest on top.